Hey Fellow Schoolers….
I have finally got my bus to convert and I am about to continue the work the previous owner started. It's a 1983 GMC Ward 66 passenger model with a 366 gas motor, Allison 545, and air brakes. This was an activities bus so there is some extra storage on the outside and some shelving on the inside. With all of the looking I have done on the site I have seen very few buses of this year and not so many Ward bodies but maybe I am wrong?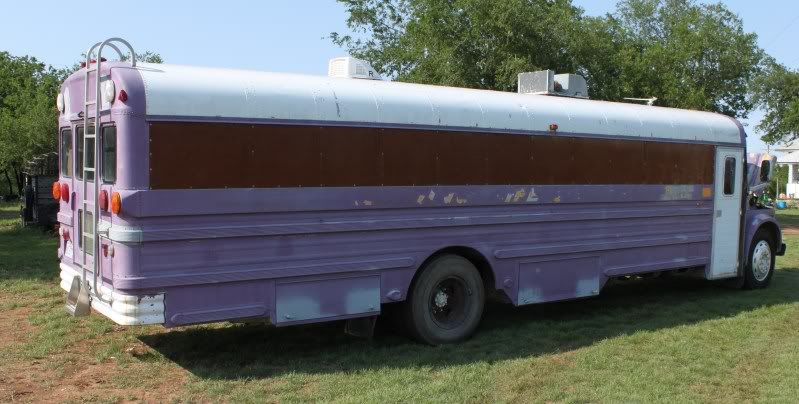 The previous owner did a lot of the work that so many people dislike to do. They removed the windows…. Skinned them as well as remove the seats and put plywood down. He then lost interest and financial ability so put it up for sale on craigslist where I picked it up.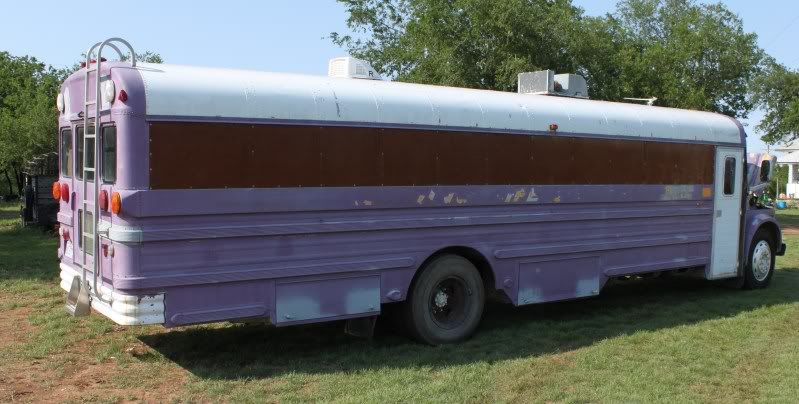 The bus did come with some cool extras. Train horn, RV windows, couple of captains chairs, shower pan, air ride drivers seat, rv air conditioner already installed on roof, back up camera installed, jack knife seats that convert to a bed, and some various electrical parts that came from the donor RV, a ladder installed to get on the roof as well as a step below the rear exit door. He put a set of LP245's on aluminum rims in the front but still has 9r20's in the back. It looks a little odd with only 2 aluminum rims so we may make a change in the future on rims but may go a lp245 all the way to increase the size to try and lower the rpms at highway speed.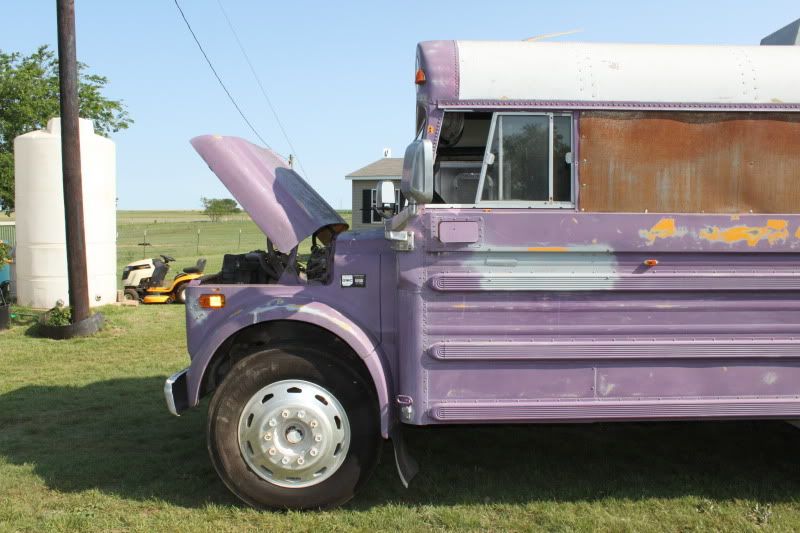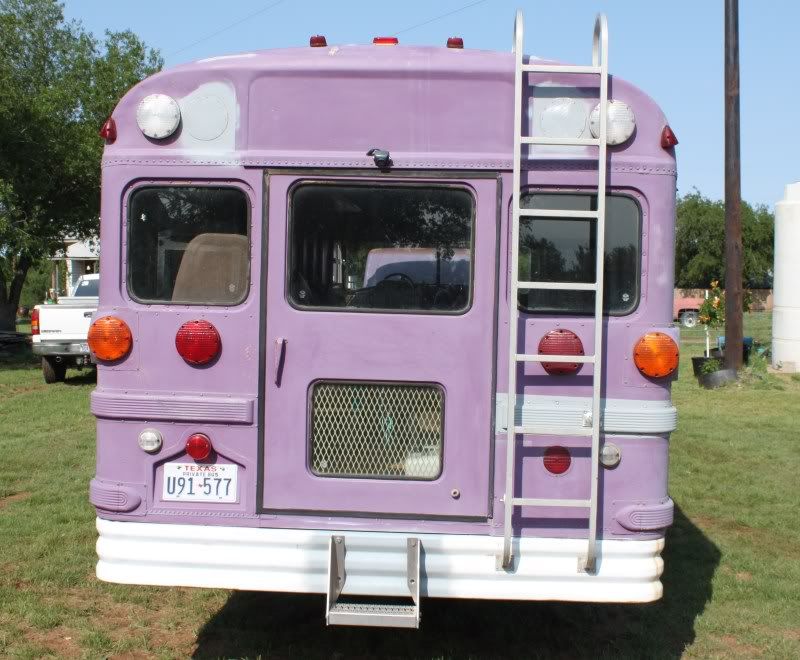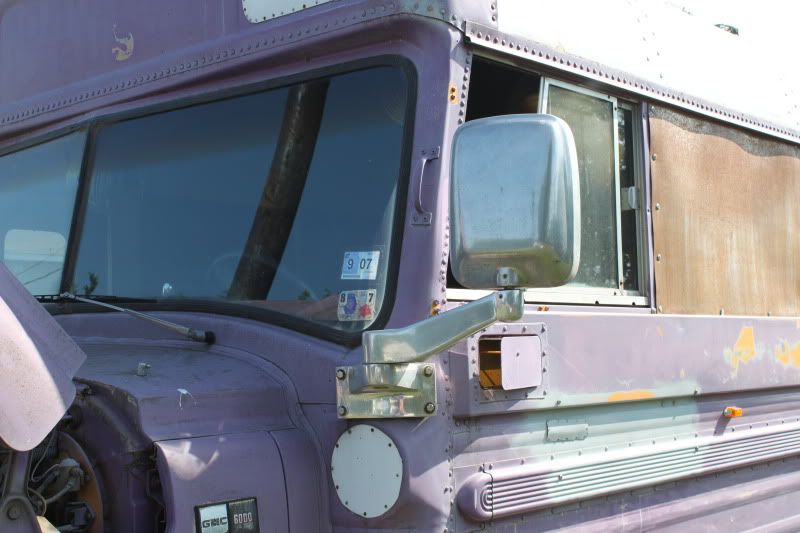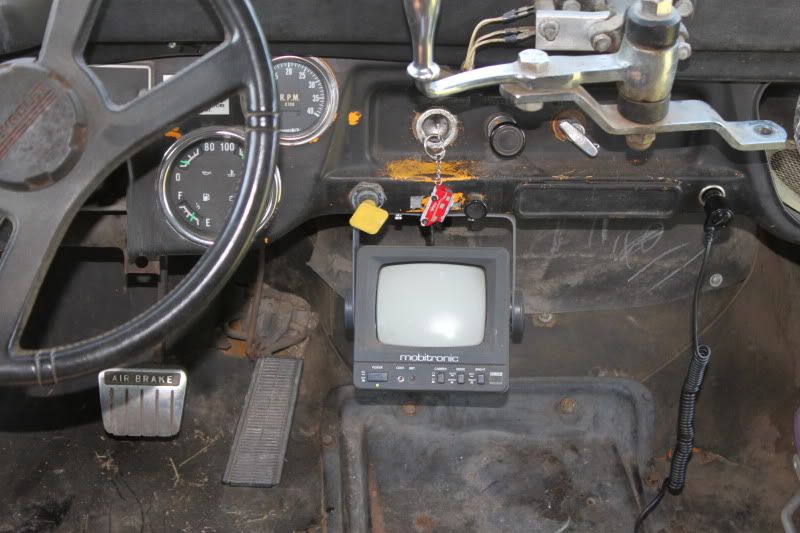 I think for the money I spent it was a decent deal. Yes there were newer buses available but being a man of a few years I am sure I rode on a similar buses as a youth so it has some nostalgic value to it. It's a typical Texas bus that has VERY little rust.
The bus was located about 75 miles from the house so the drive to get it wasn't too bad. I had never driven a bus before so I was a little nervous on maneuvering it in the beginning but that soon faded as I am use to driving trucks with trailers but this is a little different. The bus drove like a dream. I was a little surprised at how many rpms it was turning at 60 mph it was revving at about 3600 which I thought was a little high but you guys will have to tell me its right on or not? Other than the gas gauge taking a beating it drove with no issues so it was a good first journey.
I have been lurking on the site reading up on the do's and don'ts of converting school buses. My thoughts are more of making it a tailgate/party bus more than an RV. I know many of them share a lot of common equipment but I don't see me ruffing it in the winter camping or on long camping trips. One of the more important things for me is for the bus to be cold. I am going to be running a generator so trying to run off of house batteries is more of a minor deal but will have those as well.
I am going to start and get the inside to insulate the sides and maybe the roof depending on what you guys say? Let me know your thoughts....
Thanks
Bapos