Greetings,
If you read the story of BruinGilda, you know what she was built for.
Here are a couple of pics from a recent tourney showing the proud old girl sitting next to the field with lots of action going on in the foregroung.
We supported numerous teams including two sponsored teams that I support.
The first is a shot of a guy carrying in the flag for a win.
Bruingilda is in the background just behind the safety net.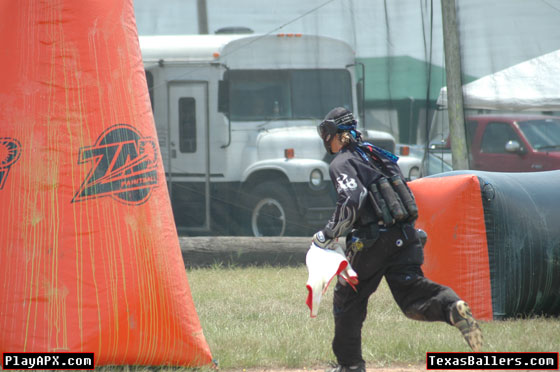 Second shot is a back player checking out the scene.
You can see the awning and a blue popup in front of it.
That was our day area unless a player got too hot, then they got a little time in the AC inside the bus.
There was a couple of folks that said we saved them from heat stroke by being there!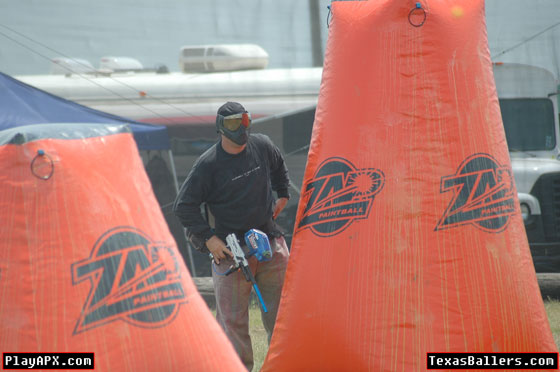 Here is a team getting ready to break for the bunkers.
Hey, that handsome fellow in the blue shirt looks just like me....
Same team a second later after the game has started.
I've already made myself comfortable on the log just outside the net with another team.
The Mixed Nuts banner is from a team I sponsor that was playing in this one. They got third and are in first place in the series.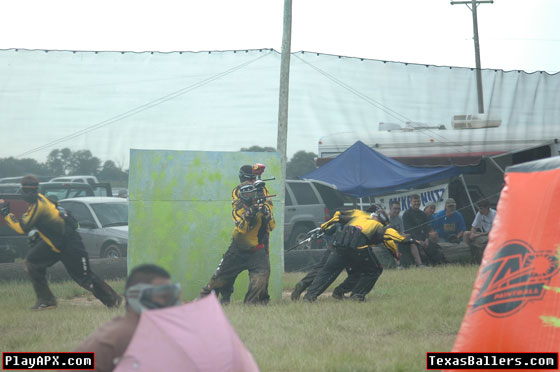 A lone back player getting the job done.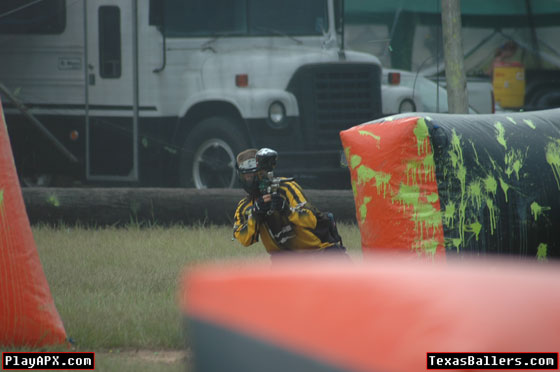 Another action shot with a player sliding into his bunker and the backers laying paint for cover. The other two team members are already well down field.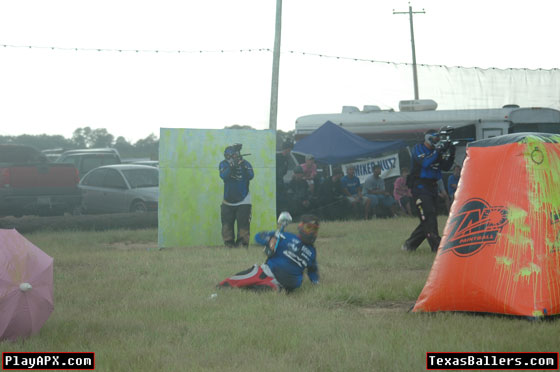 Another team on break. We are chillin' in the background behind the net.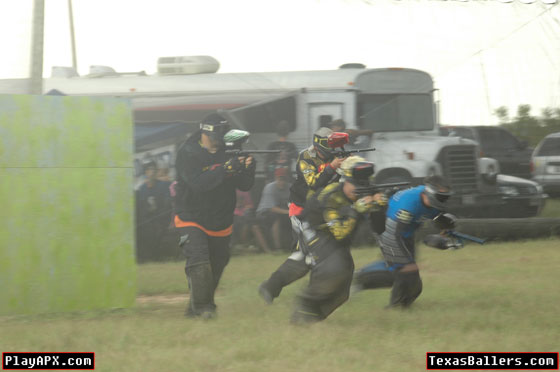 To see more of the bus:
http://www.pettypb.com/bus
Enjoy!