Quote:
Originally Posted by
ol trunt
I decided Silkaflex on the outside seams and rivets would probably control the entry of liquid water. Eliminating condensation inside the body was more complicated. All of the metal panels on my bus were factory coated with red oxide primer before assembly so I had a little head start. The factory then slathered on lap cement (tar) and pressed a thin layer of rock wool (early day "fiberglass" insulation) followed by the installation of the inner steel panels. I pulled out the rock wool and chipped off the tar and treated all the panels with Rustmort and a layer of Rustoleum. Next I cut and fit a 2" layer of R-Tech insulation and press fit it in place and reinstalled the inner sheet metal. Then I sprayed contact cement over the exposed interior panels and applied a layer of thin automotive carpet material. I also installed dual pane windows. We've camped in all sorts of weather from snow to desert summer heat and with the exception of the windshield we have not had condensation in the bus. I did not fill the roof bows with foam and as a result you can see their location in a snow dusting due to the transfer of heat causing partial melting—Oh Well.
Jack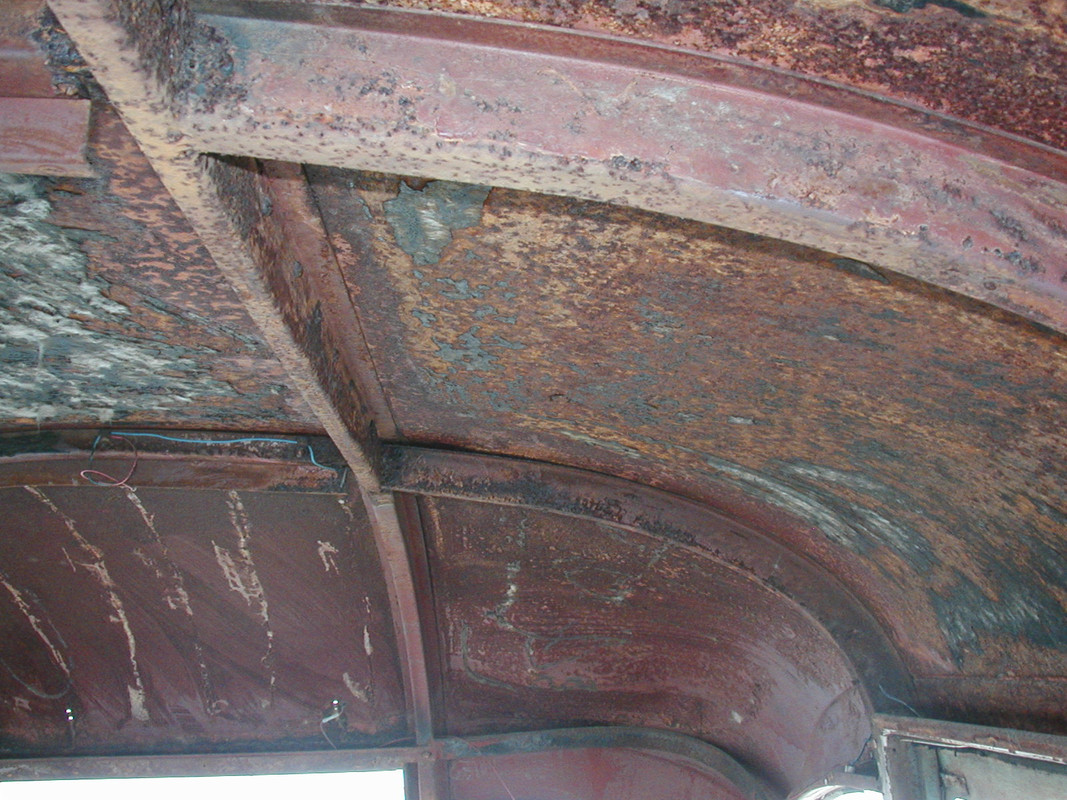 .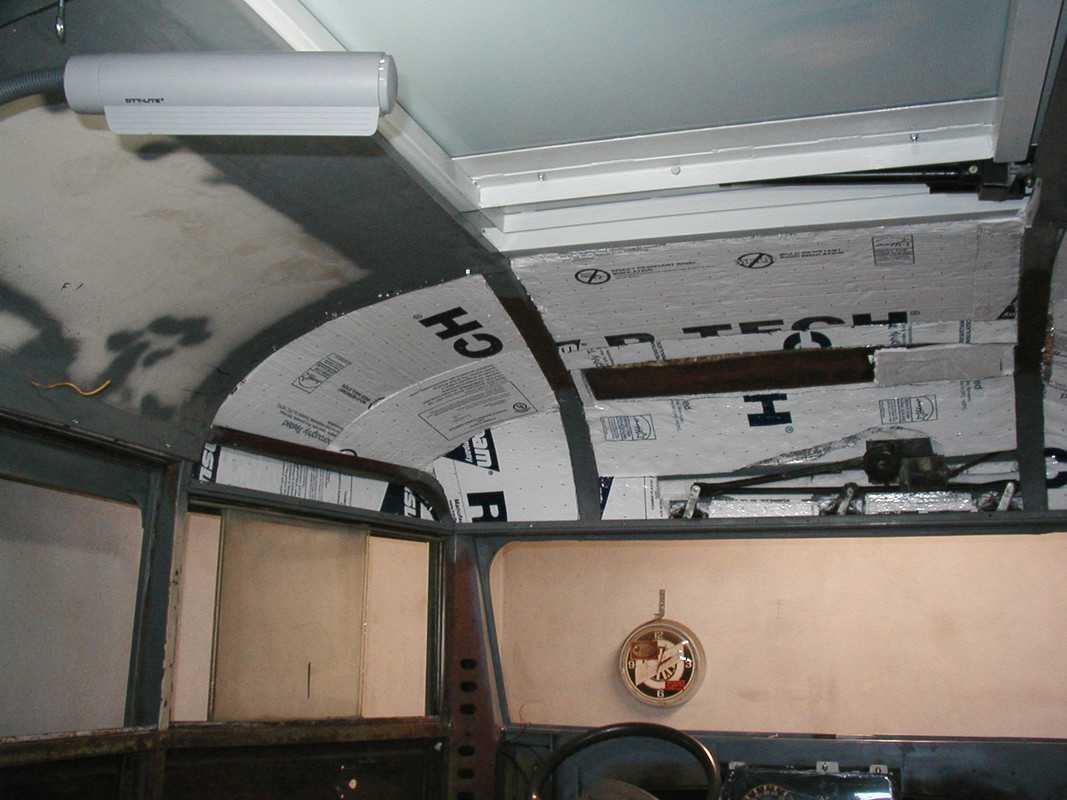 .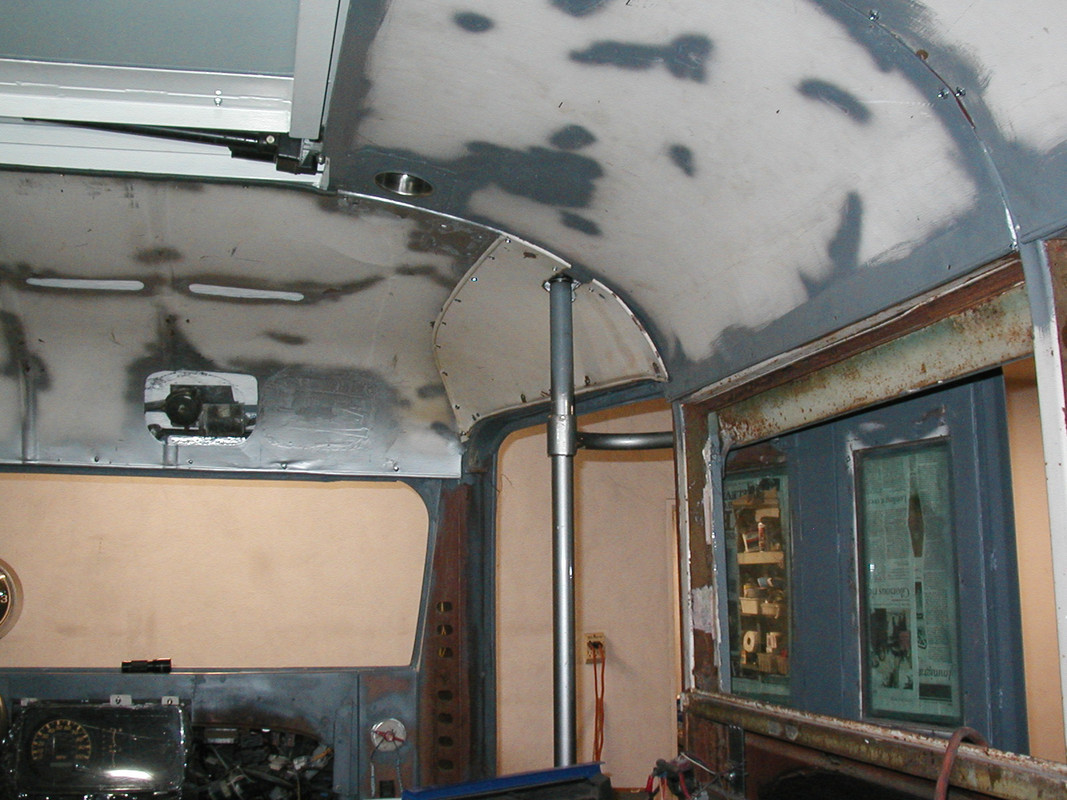 .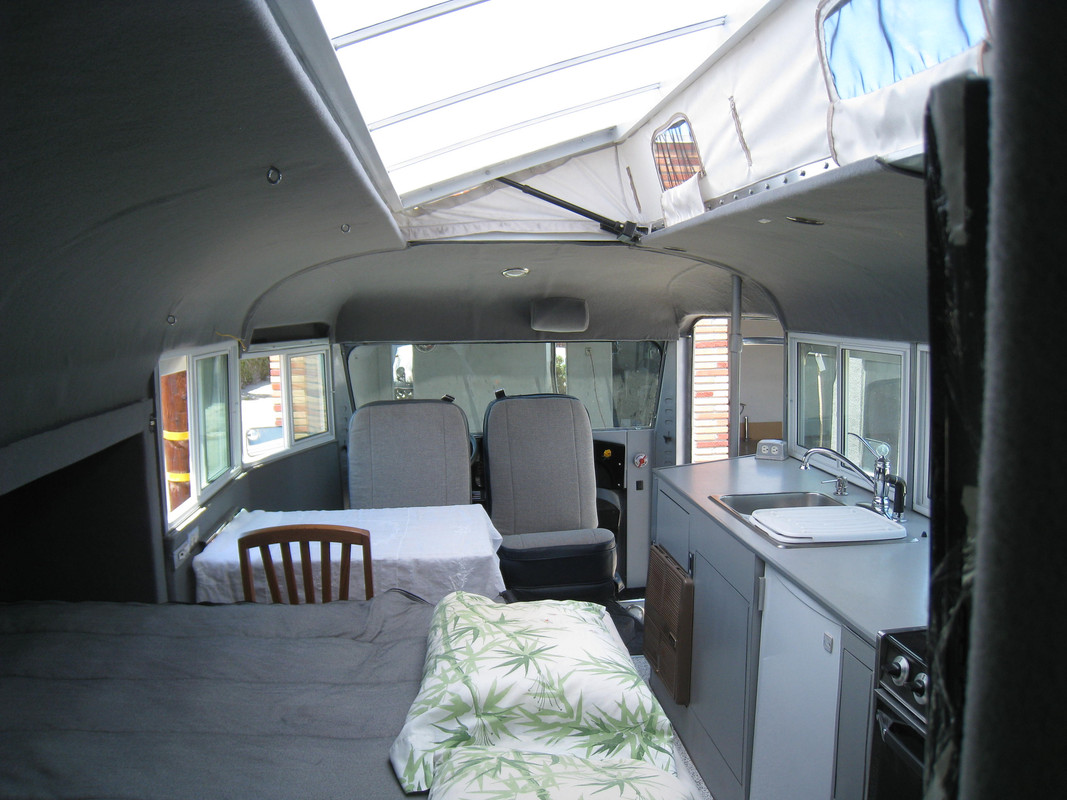 .
I am a great believer in "mock-ups"--this one to test out the table size and location at tea time.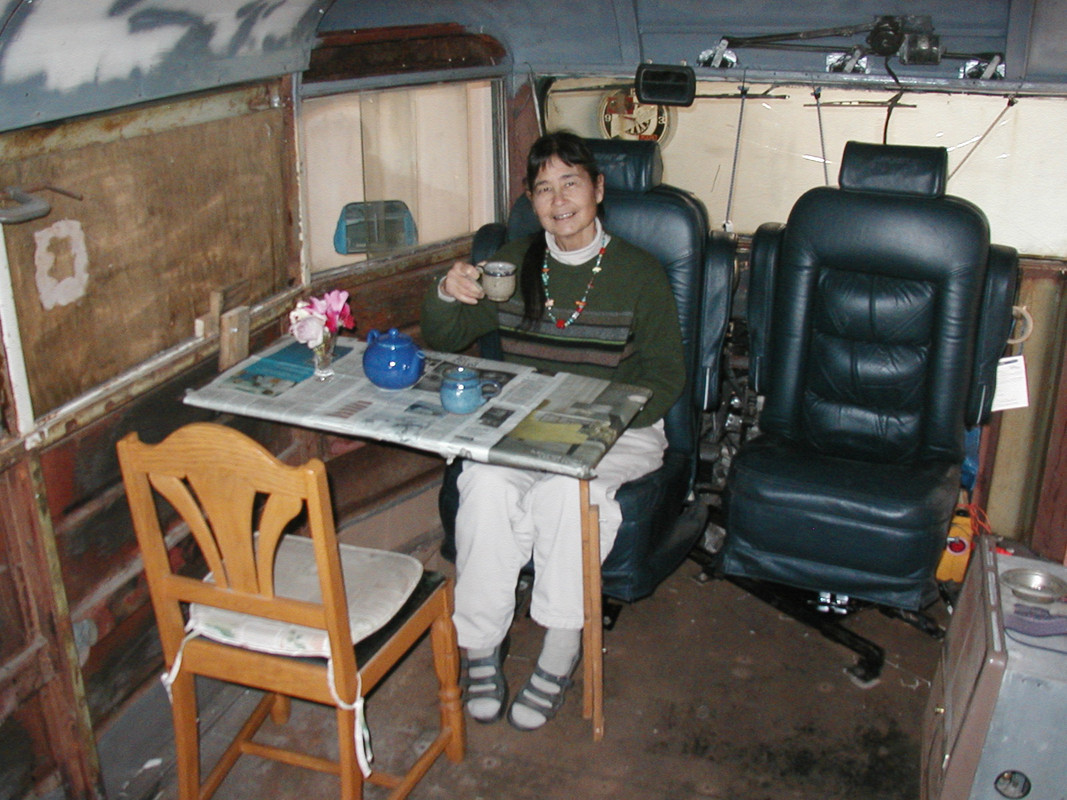 That pop-up roof looks sweet. Can you give us details?