Well, since I finally painted my floor this evening, I'm now hoping to start actual CONstruction instead of DEstruction.
This weekend I'd like to put down a vapor barrier, then insulation board, then plywood. Somewhere in that mix, I'd also like to put a radiant barrier. Probably this stuff: Reflectix 4' x 25' Double Reflective Foil Insulation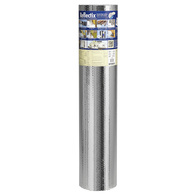 What are the pros & cons of the following?
Tyvex house wrap[/*:m:38cpfd87]
Roofing Tar Paper[/*:m:38cpfd87]
6mil Plastic Sheeting[/*:m:38cpfd87]
pond liner[/*:m:38cpfd87]
The "orange" and "blue" DIY stores sell the first three, and the local plant nursery sells the last one. I haven't done a cost comparison yet, but am looking for some of the best options.
Ooo! And lookie what I found while doing a search for "radiant" :P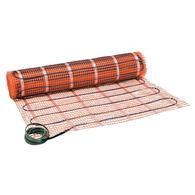 Watts SunTouch - 10' x 30" Radiant Floor Warming Mat (120V) for $243.
Still expensive, but maybe worth it!