Been awhile since my last update but progress is being made.
I decided a while back to get busy on the entryway/staircase.
Missy's entryway has been fairly "industrial" since her conversion started. Meaning… black and 'warning yellow' rubber-like flooring on the stairs, exposed mechanical bits, and generally pretty ugly. Like so - a very old photo...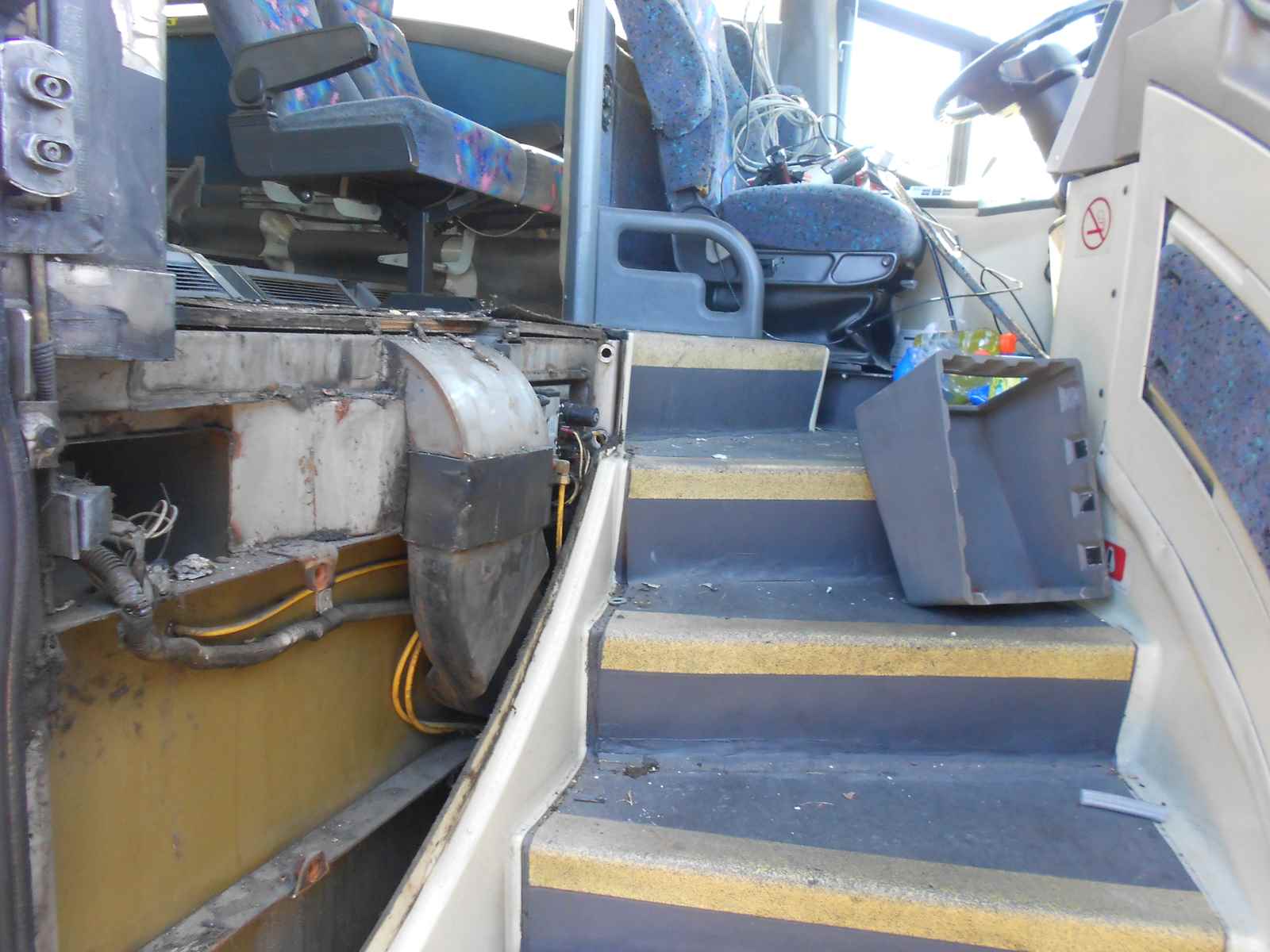 I decided to spend some time improving this area – purely out of vanity. I know… but this is the first thing a person see's when they come to visit.
The worst part of the project was removing the old flooring and all the adhesive that was used to hold it down. That took lots of time! Liberal use of "Goo Gone" and elbow grease (scraping).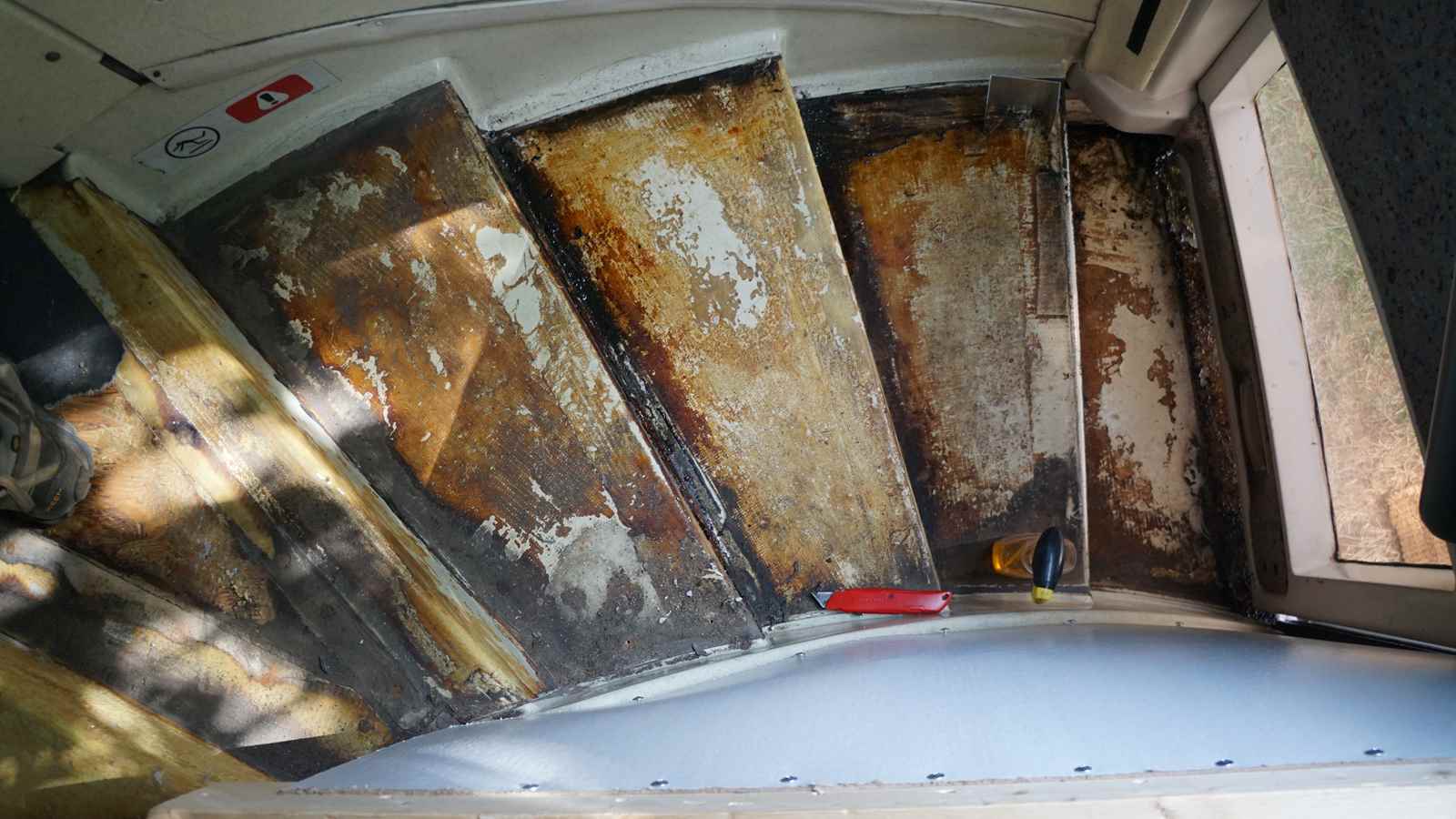 And eventually the staircase looked like this.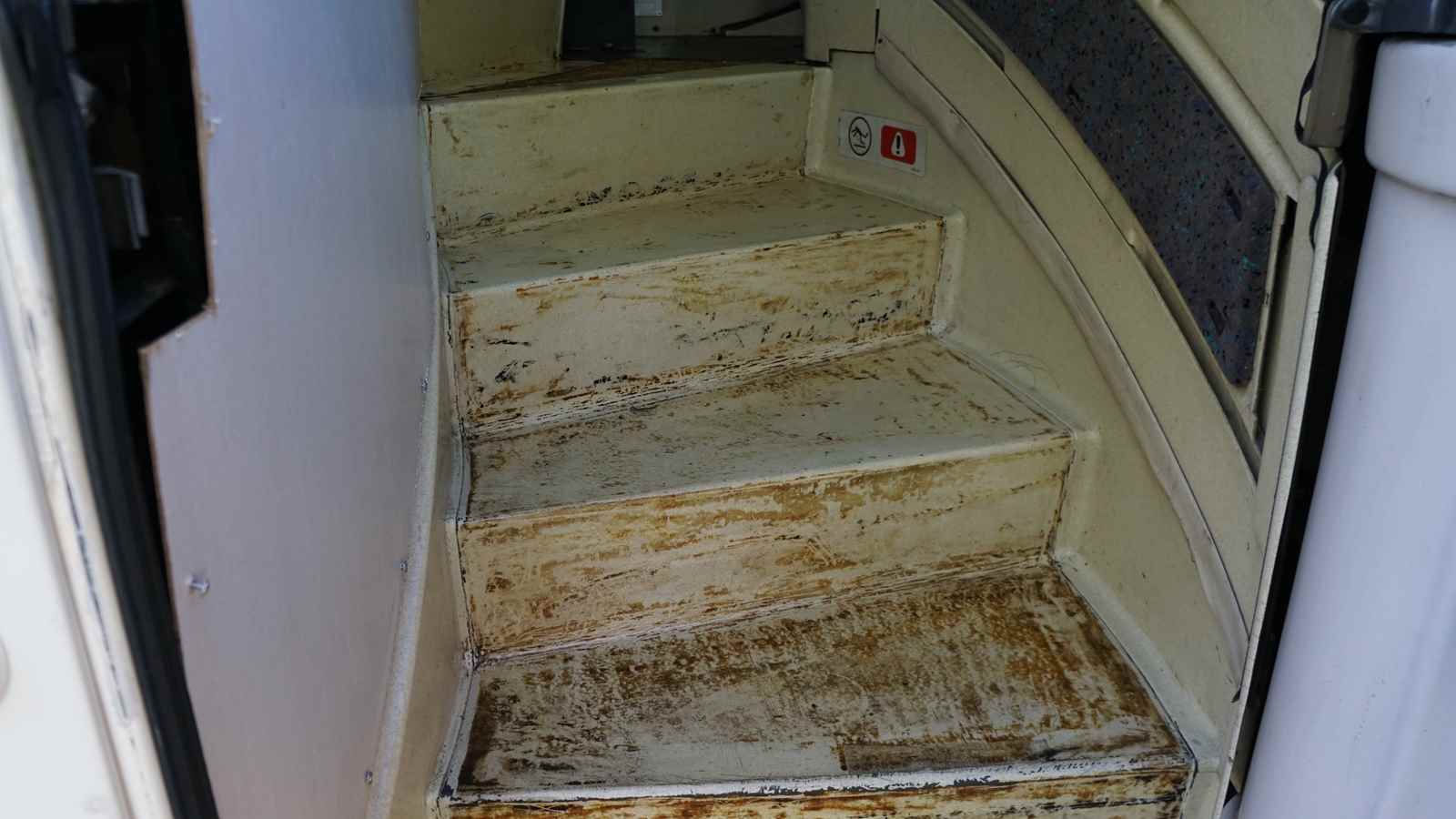 I had a tough time selecting the flooring to use. Several of the different laminate options were purchased and experimented with. Eventually I settled on a "Grey Ash" peel and stick vinyl plank. The peel and stick approach was chosen largely due to the molded fiberglass staircase - that creates a number challenges.
Every stair tread is a different size and shape which means that every one of them is a custom fit. Figuring out a way to get close enough to do some final fitting was kicking my behind. I eventually found these really slick
"angulizer" thingies from Amazon
. I purchased two of them and put the parts from both together into a single unit. This made it large enough to layout each step. Transferring the rough shape onto the laminate was then pretty easy. This isn't quite as challenging with the vinyl peel and stick as it is the wood clik-n-lok type planks.
All of the fiberglass panels in this area were "puke white" – very nasty. That had to go. The "dash" panels were sanded and painted first – a lighter-dark gray. They turned out pretty nice.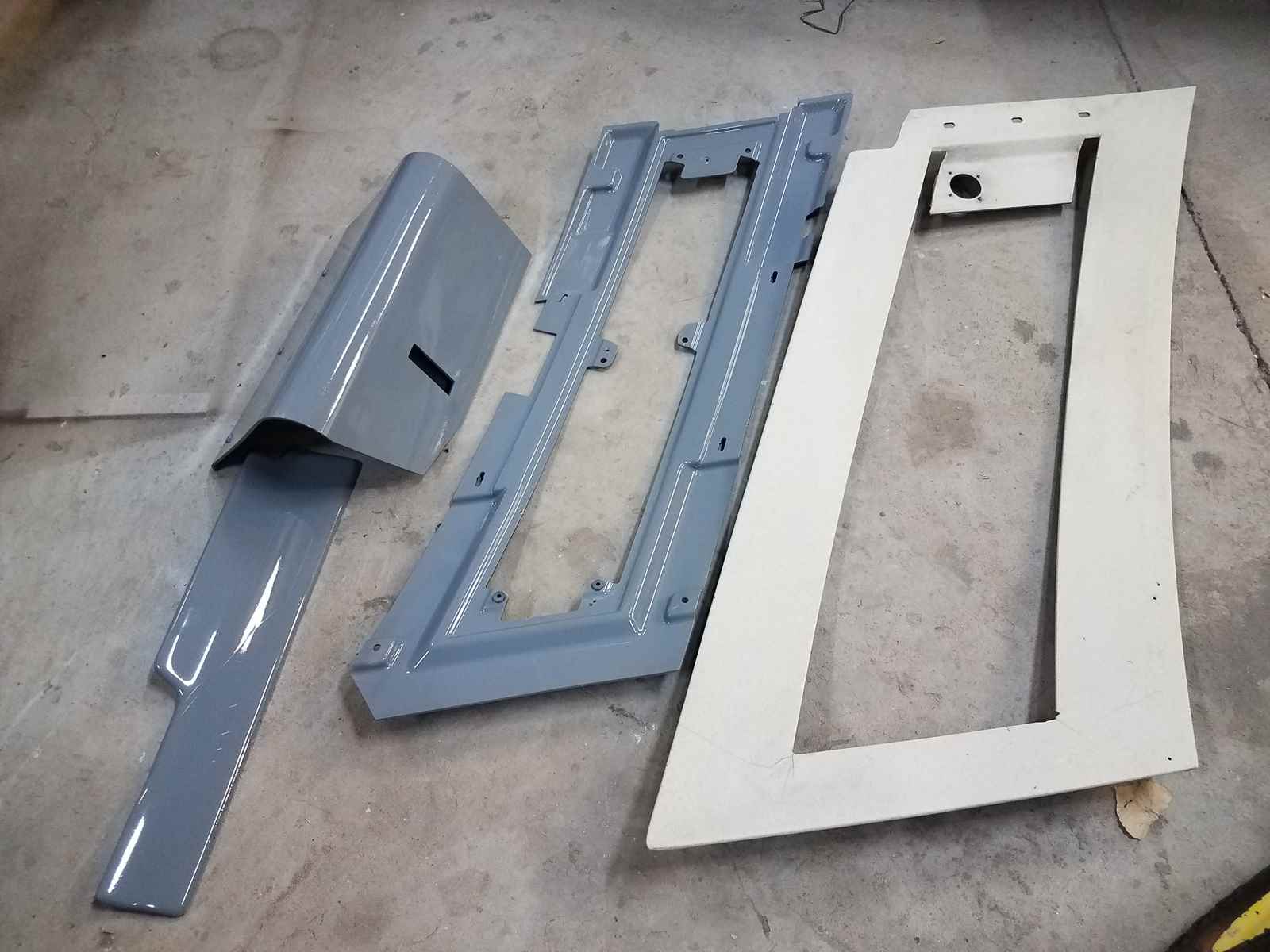 The portions of the staircase that would remain exposed were sanded and painted a darker-dark gray. The gray thing was more about working with the flooring choice than my love for that color.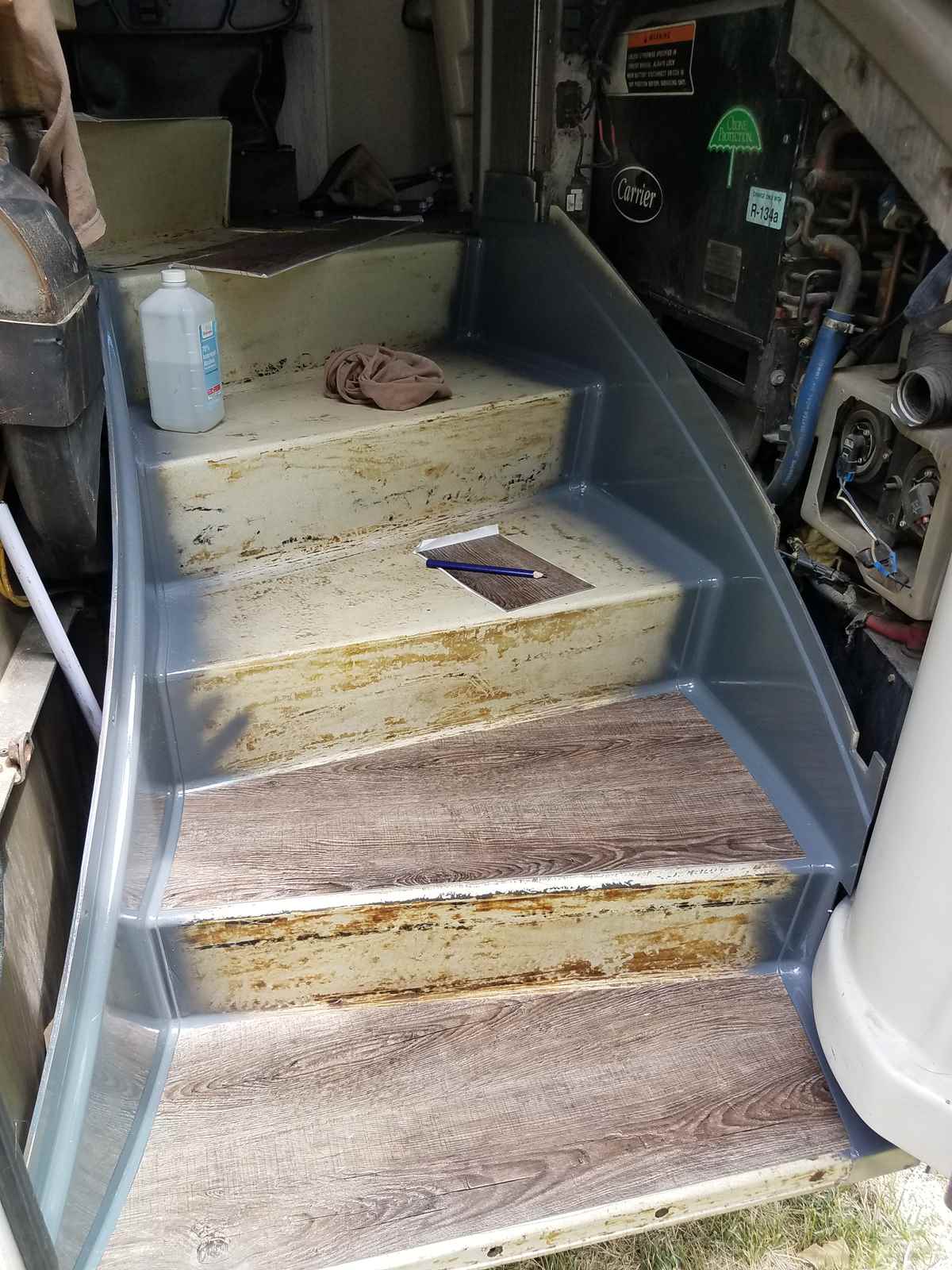 Then it was a matter of lots of time spent fitting, trimming, and installing.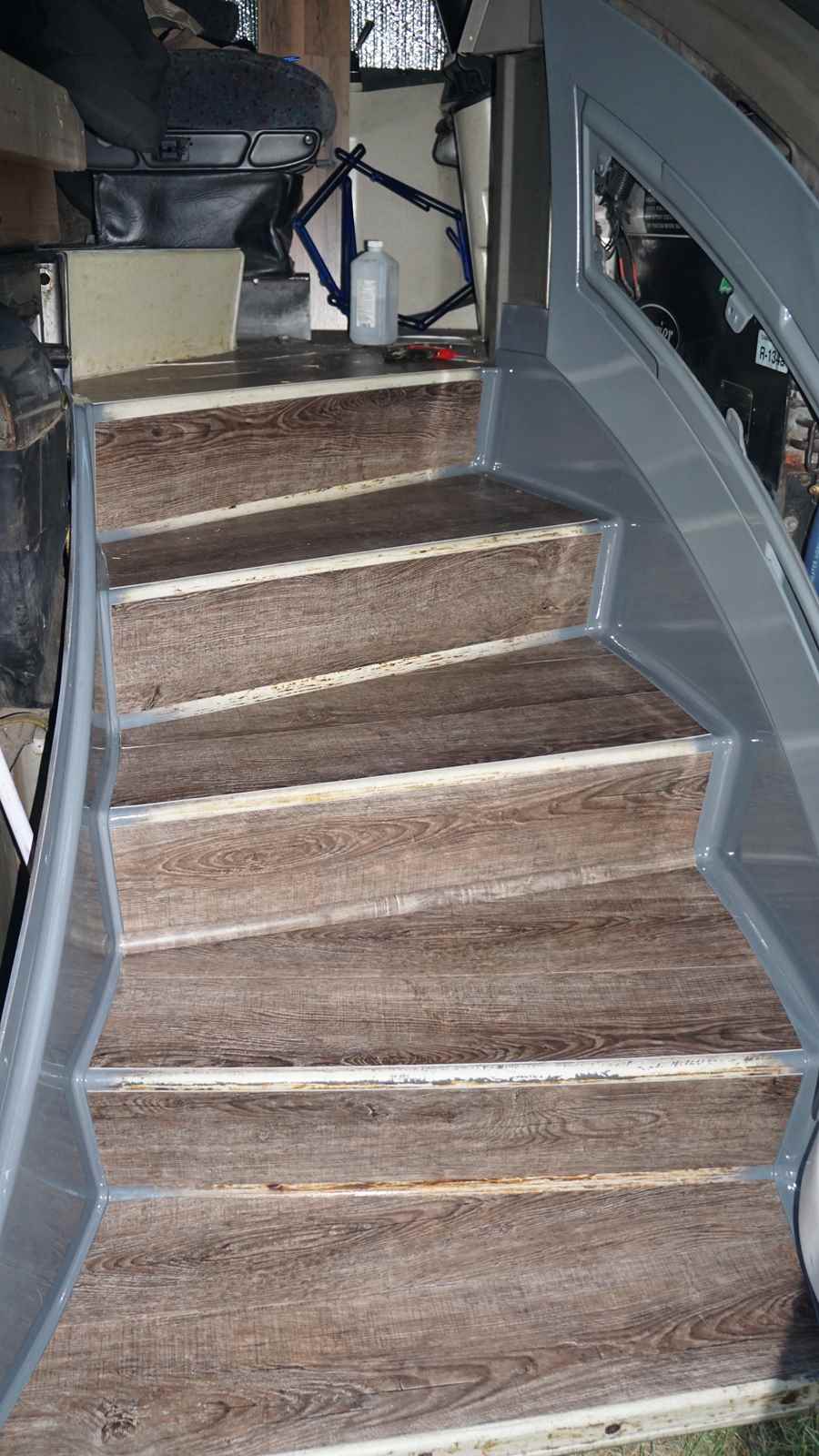 Flooring on stairs is never an easy project and this one certainly wasn't. However; it turned out reasonably well - not quite as "blended" as I would have liked but far better than it was.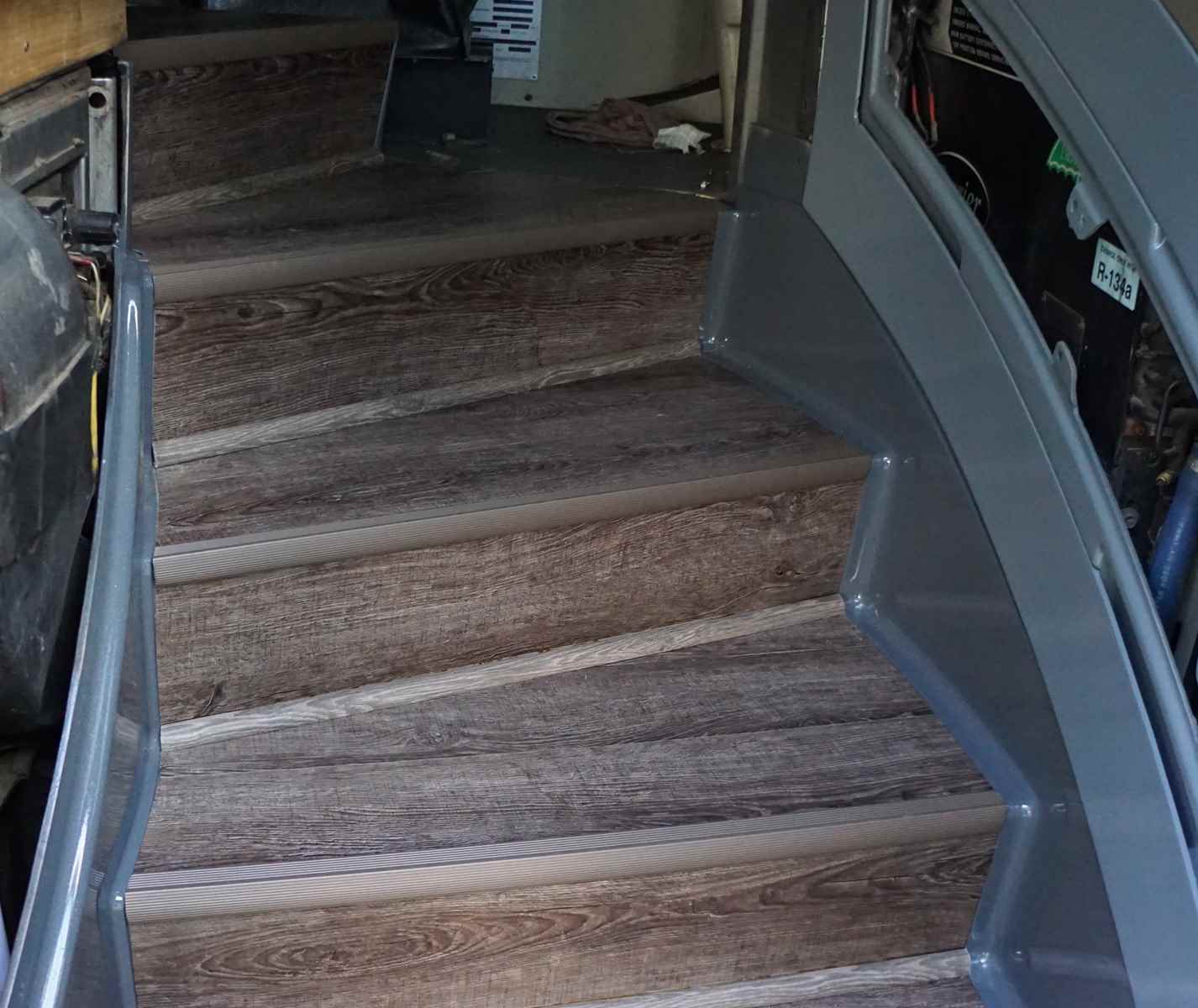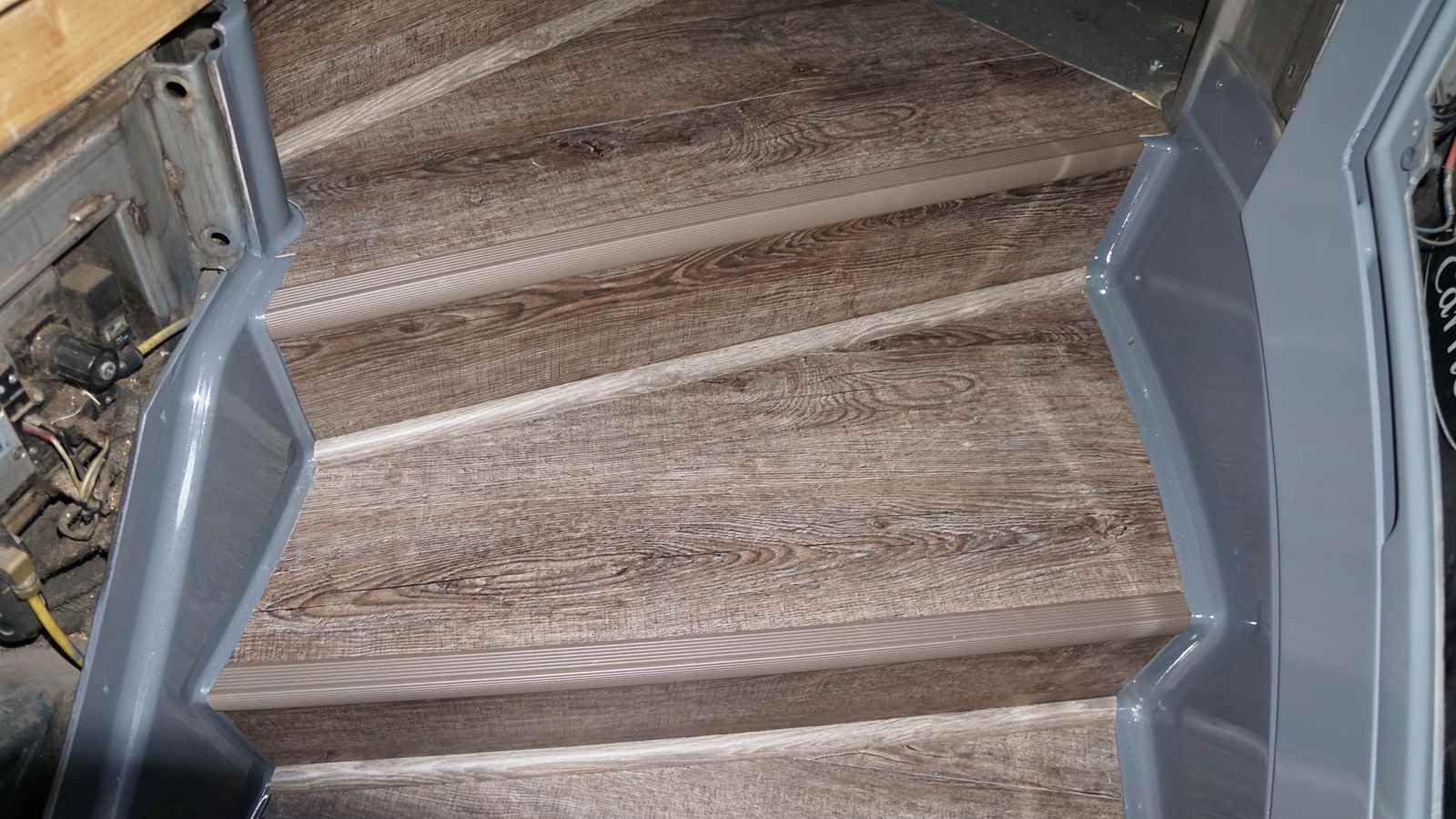 Now to get those wall panels upholstered and re-installed...