I'm going to start working to seal the windows on my bus in the next week or two. In all honesty I think my chance of successfully stopping water infiltration into my bus is about zero. "Why the pessimism?" you ask. Because of how our buses are assembled.
Today I was reading through a thread from 2017 about the trials and tribulations folks were having trying to seal their windows. I noticed someone had posted a picture from the underside of the sill and was reminded I had taken some pictures of the window sill construction of my own bus last summer when I shortened it.
I'm adding this thread expressly to post those pictures. I was cutting up the excised section of the body of my bus to haul away and when I got to the point at which the ribs, roof and inner panels were removed I noticed I got a good look at how the windows sills are constructed. I took pictures which are posted below. I don't claim any revelations or higher level expertise with sealing windows, I just wanted to post the pictures so others could get a good look at the construction of the window frame corners of one particular bus. Mine is a 2004 IC CE200 which, if my research is correct, started as an AmTran based on the International 3800. Feel free to correct me if I'm wrong.
I'm thinking if you want to stand a chance of sealing out water on these buses you have to start at the top of the side wall under the roof gutter. Just sealing the windows isn't going to stop water infiltration.
In the first two pictures note the seam between the outside of the rib and the inside of the side panel. Sealing the 'sill' of the window does nothing to stop water that made it into this seam from above.
Also note the sealant. It peeled off pretty easily. It was still flexible but it wasn't sealing because it lost its adhesion.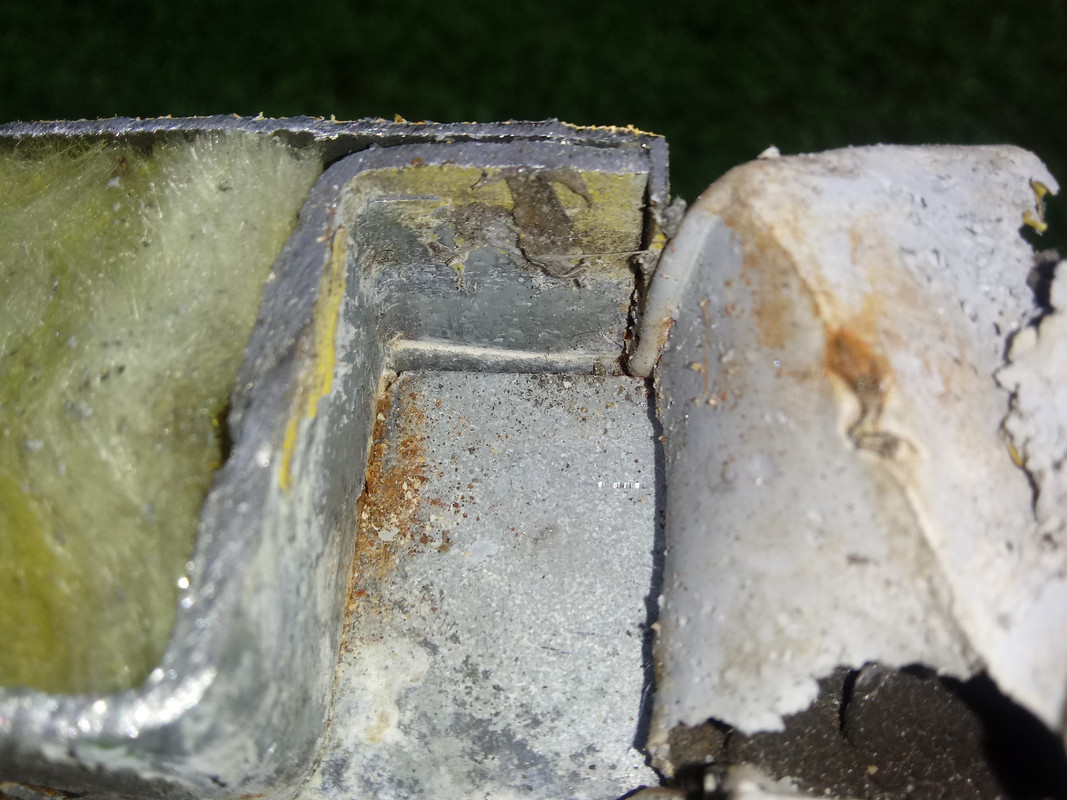 The cross piece the sills sit on are not attached to the sills at all. The sills just sit on them. That's clearly visible in the last 2 photos in which I've inserted my wood chisel under the sill and lifted it off the pedestal/cross piece.