I'm hoping to heat a 38ft but with just the Salamander Hobbit (I might be crazy). I'll have a well-insulated floor, walls, and ceiling (closed cell spray insulation), but I'm keeping almost all of the bus windows. Planning on curtains, or possibly something like the "Hank Bought a Bus" solution - drop-down translucent insulation panels built into the lower walls, which can be raised into place with the aid of magnets.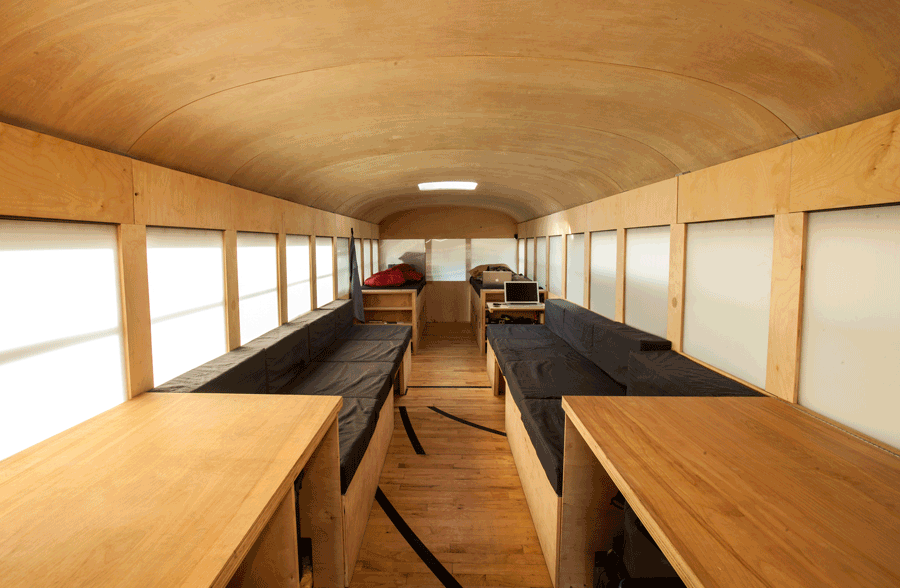 We're in the Pacific Northwest, just outside of Portland, so typically not dealing with temperatures below 25F, and most of the winter, it's more like 35-40.
If need be, I was thinking of adding a propane catalytic heater? Should be reasonable easy to install (I was thinking of adding it in the center of the bus, and mounting it so I could swing it to face forward or back, so I could heat the back or front of the bus... or maybe better just to purchase two smaller ones).
I'll let you know how it works out with the wood stove next year—at which point you probably won't care about this thread anymore