Visited the local Sam's Club last night. Wandering down the aisles ran into several wireless battery powered lights. Ranged from night lights (pretty) to LED task lighting.
A search online at the website turned up these
wireless lights
(not the same but pretty)
More
Lights
in Home category
But these are what I found on the shelf in the Roswell NM store (may or may not be at your Sam's Club)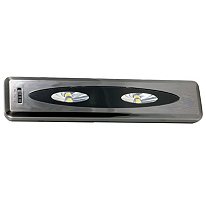 GE Remote Control LED Light - 2 pk.
$36.98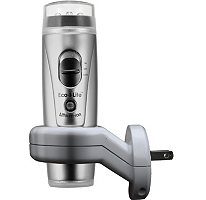 Compact Eco-i-Lite 3-in-1 Power Failure Light - 2 pk.
$19.88
Not completely wireless but it charges while you are plugged into shore power. Night light AND a handheld flash light. Read the review on it. Says you don't want to stick it in your bedroom since the light comes on when the power goes off. Be nice in the bathroom area and living room area.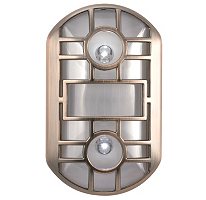 GE Motion Sensing Decorative Night Light - 2 pk.
$14.98
I thought these were pretty. The coppery colour would suit my decor but the battery power only did not suit David. The Eco-i-Lite 3-in-1 Power Failure Light would be better for us since we normally are on shore power.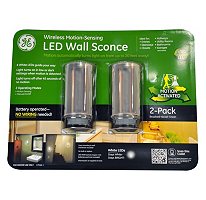 GE LED Motion Sensing Wall Sconce
$25.98
These are too modern looking for my taste.