I am working on making a couple of tools to use in my business. I would like to build them so I do not need electricity to use them. This will also help me not have to visit the gym, hopefully. I know there is a ton of knowledge on this board of things related to buses, vehicles, and the like. I also see that there is much knowledge of other subjects, that is what I need right now.
I cut and grind/polish used empty bottles into drinking glasses and vases and other needful things. I do this by hand, but as business is improving I need to mechanize to keep up with demand. I really don't want to add any more electricity based equipment, I would prefer to make my process greener, and more portable. This is an example of what I make: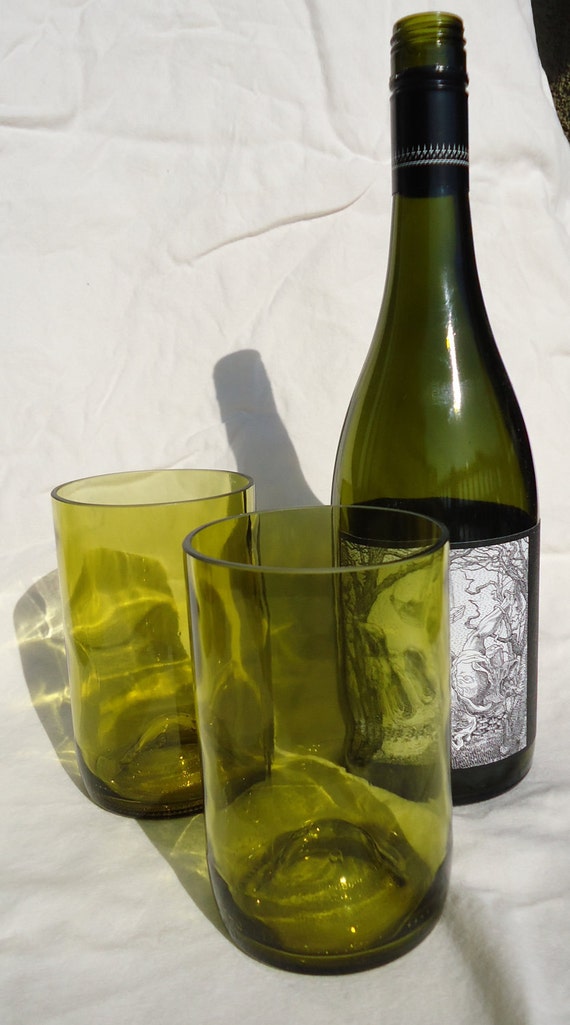 What I am trying to make is a couple simple machines for cutting and grinding/polishing glass bottles. I was thinking of using something like this with modification for tabletop and circular wet diamond saw blade (like a wet tile saw)with water tub underneath.
What do you all think would be pro's and cons here? Suggestions?
The second machine I need seems a bit trickier to me. I need a machine that rotates a diamond grinding disk in the horizontal position with a gravity fed water system. Similar to this but powered by treadle and flywheel like the above machine:
I need it to handle a 12" disk. Water feed seems pretty simple, a hose and valve to control dripping. I am more concerned with the conversion of energy from the vertical to the horizontal. Has anyone ever made anything like these? Suggestions? Ideas? Thoughts?
I am also considering a combination machine like this: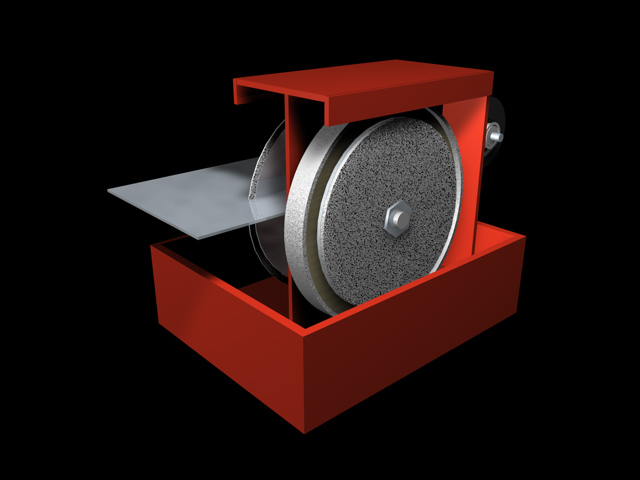 But I don't want to grind on the vertical if I can avoid it. It makes getting a parallel to bottom surface harder.
Thanks in advance!!